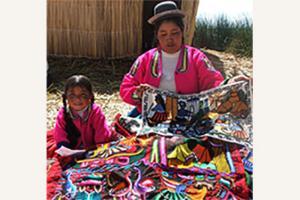 Traditional dresses, woven bags and colorful belts known as chumpis can be viewed in this assortment of clothing from around Latin America. View the indigenous styles of Guatemala or the complex handicrafts made in Venezuela. This suitcase also integrates dolls from Mexico and Panama in traditional costumes. Engage in the wide variety of styles and accessories that make up these diverse lands.
Click here to view the Inventory
Lesson plans
Each Traveling Suitcase has lesson plans and creative ideas to help teachers utilize the suitcase in their classroom. Many of these plans have been contributed by prior lenders. Here are sample lesson plans for this suitcase:
Ready to borrow the Latin American Traditional Attire suitcase? Click here to start the process.