What is Virtual Exchange? (Collaborative Online International Learning - COIL)
Virtual Exchange at UF through Creative Campus
The Collaborating Across Undersea Cables: Creating a Collaborative International Teaching Network (CITN) project was awarded funds through the UF Creative Campus Initiative. Learn more about the project!
More information on Virtual Exchange research and training is available at the UFIC website: Introduction to Virtual Exchange.
Featured Virtual Exchange Projects at UF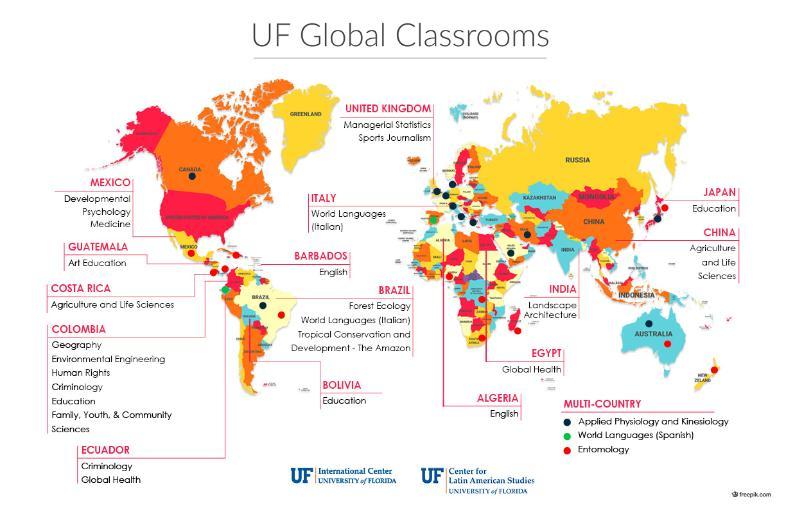 Recent Interviews
Training Opportunities at the University of Florida
Virtual Exchange Training: This training program helps faculty design and incorporate virtual international content and communication activities into existing courses. Through virtual exchange, faculty can connect their UF classes with students and faculty abroad to collaborate on assignments, acquire global perspectives on a given discipline, and develop intercultural competence skills.
Partner Possibilities
For any questions on virtual exchange training and partner seeking for Latin America content, please contact Mary Risner at mrisner@latam.ufl.edu.