Staff members at the Center for Latin American Studies play an essential part in the Center's day-to-day functions. Among other duties, staff members process travel arrangements for students and faculty, help students register for courses and process their scholarships, complete paperwork for visiting scholars, and provide support with marketing and event efforts. Learn more about our stellar support staff below!
---
Jessica (Mrozinske) Baker
Associate Director of Administrative Services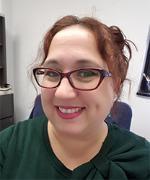 Ms. Baker is responsible for the general administration of the Center for Latin American Studies and provides leadership for the Center's administrative personnel. She handles pre-award and post-award submissions and monitoring through the UFIRST system, reconciles expenditures, and provides regular financial updates. She also interacts with core offices, other departments, faculty, and staff when there are questions about Center funds or expenditures.
319E Grinter Hall
Phone: 352-273-4707
Email: jmrozin@latam.ufl.edu
---
Jessica Caicedo
HR Generalist

BA Spanish, University of Florida
Ms. Caicedo manages human resources and payroll functions. She coordinates Effort Reports and Faculty Activity Reports and processes all security role requests for the Center for PeopleSoft.
319D Grinter Hall
Phone: 352-273-4702
Email: jcaicedo@latam.ufl.edu
---
Po Echeguren
Academic Assistant III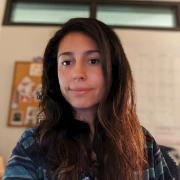 BA Political Science, University of Rochester
Ms. Echeguren provides academic and fiscal support for the MALAS, TCD and MDP students.
316 Grinter Hall
Phone: 352-273-4709
Email: secheguren@latam.ufl.edu
---
Maria Garamvolgyi
ADMINISTRATIVE SUPPORT ASST I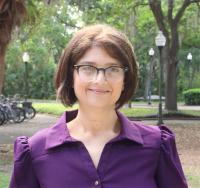 BA Spanish Literature, Purdue University
Ms. Garamvolgyi provides administrative assistance to the Center Director as well as to Center faculty and staff. She manages the Director's calendar and travel arrangements. She also assists in maintaining our mailing database and email distribution lists. She coordinates internal events for the Center and assists program coordinators and our outreach team with event logistics.
Email: mgaramvolgyi@ufl.edu
---
Kym Hodges
Conference & Event Planner
Ms. Hodges coordinates the Center's conference, symposia, receptions, and other events. She also assists with coordinating travel for faculty, students, and guests to the Center.
318 Grinter Hall
Phone: 352-273-4715
Email: k.hodges@latam.ufl.edu
---
Clate Korsant
Assistant Director of Academic Affairs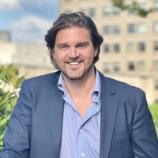 Ph.D. in Social Anthropology, Goldsmiths College, University of London
Dr. Korsant is the Assistant Director of Academic Affairs at the Center for Latin American Studies. His research interests include environmental and cultural anthropology; documentary film and photography; political ecology; social, political, economic justice; ethnographic practice and writing; and the politics of environmentalism.
319F Grinter Hall
Phone: 352-273-4704
Email: ckorsant@latam.ufl.edu

---
Christa Markley
Communications Specialist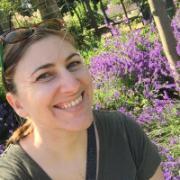 BFA Motion Picture Arts, Florida State University
Ms. Markley manages the communications and marketing efforts for the Center for Latin American Studies. She works with Center staff to promote events, contacts other departments to maximize the reach of Center announcements and promotional materials, and works with outside media to better promote the Center's message. Ms. Markley's duties also include managing and maintaining the Center website.
342 Grinter Hall
Phone: 352-273-4047
Email: cmarkley@latam.ufl.edu
---
Andrew Noss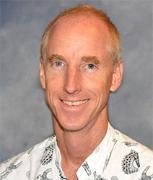 Ph.D. Geography / Tropical Conservation and Development / African Studies, University of Florida
Dr. Noss is the administrative coordinator for the Master of Sustainable Development Practice (MDP) Program and the Sustainable Development Practice (SDP) Certificate Program. He advises students on admissions, registration, funding, summer field practicum travel, and graduation procedures. He organizes MDP program activities including MDP committee meetings, Development Practitioner seminars, student presentations, and workshops.
470 Grinter Hall
Phone: 352-392-3293
Email: anoss@ufl.edu
---
David Nuñez
Research Administration Assistant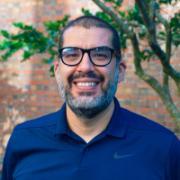 B.S. Leisure Service Management; M.S. Sports Management, University of Florida
Mr. Nuñez provides administrative support for processes related to grant management and fiscal payments. These responsibilities include assisting with grant budget management and grant submission, travel documentation, and vendor payments.
304 Grinter Hall
Phone: 352-273-4722
Email: dnunez@latam.ufl.edu
---
Alicia Reynolds
Outreach Coordinator
BA History, Global History and Culture concentration, Asian Studies minor, University of Tampa

Ms. Reynolds provides administrative and project management support to the Center's outreach programming and events, as well as projects related to grant programs and competitions.
346 Grinter Hall
Phone: 352-273-4046
Email: reynolds.alicia@latam.ufl.edu
---
Mary Risner
Associate Director, Outreach and Business Programs
Project Manager, Florida/Brazil Institute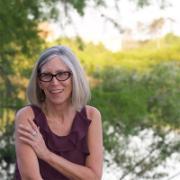 Ed.D Curriculum and Instruction-Educational Technology, University of Florida
Dr. Risner develops and manages initiatives that integrate the study of foreign language and area studies across the curriculum. She has over 20 years of experience teaching a foreign language at a variety of K-16 levels. Her background is in Marketing, Latin American Studies, and Educational Technology.
370A Grinter Hall
Phone: 352-273-4723
Email: mrisner@latam.ufl.edu
---
Piannys Rosario
Fiscal Assistant III
Ms. Rosario is is responsible for processing general fiscal transactions at the Center for Latin American Studies, which includes travel-related transactions, both foreign and domestic, reconciling all Pcard transactions, and processing Journal Entries to the General Ledger.
304 Grinter Hall
Phone: 352-273-4721
Email: prosario@latam.ufl.edu
---
Patricia Sampaio

MS Ecology, University of São Paulo, Brazil
Ms. Sampaio coordinates the activities related to the Tropical Conservation and Development Program (TCD) and its related programs, such as management of TCD student and alumni databases; organization and support of all TCD events; planning and participation on task forces and committees; revision and maintenance of the TCD webpage; monitoring of the Ford Endowment expenditures; and production of reports. She is also responsible for the coordination of scholarship and other financial support competitions sponsored by TCD, the Amazon Conservation Leadership Initiative Program (ACLI) and LAS.
343 Grinter Hall
Phone: 352-273-4734
Email: psampaio@latam.ufl.edu
---