TCD and the Center for Latin American Studies
Host Brazilian Doctoral Exchange Students in Partnership With CAPES, Amazon Dams Network, and Brazilian Universities
February 1, 2017
Four Brazilian doctoral students from emerging Amazonian universities are conducting their exchange programs at UF, sponsored by CAPES International Cooperation and Science Without Borders Programs. The four students are Adila T. Lima (Environmental Sciences, Federal University of Tocantins - UFT); Adriana Francisca De Medeiros (Environment and Regional Development, Federal University of Rondônia-UNIR); Esther M. C. Mesquita (Fisheries and Aquatic Sciences, Federal University of Pará - UFPA); and Monise Busquets (Environmental Sciences, Federal University of Tocantins - UFT). The group will be advised by UF/TCD faculty Dr. Bette Loiselle, Dr. Robert Buschbacher, and Dr. Simone Athayde.
While at UF, these students will be experiencing the US academic life, auditing classes, studying English, working on publications and developing their research projects. They will also be involved in the recently funded NSF project "CNH-RCN: Amazon Dams Network: Advancing Integrative Research and Adaptive Management of Social-ecological Systems Transformed by Hydroelectric Dams," and on other initiatives under development by the international research network "Amazon Dams Network/ Rede Barragens Amazônicas" (ADN/RBA), hosted in the TCD and Center for Latin American Studies at UF.
Exchange Student Profiles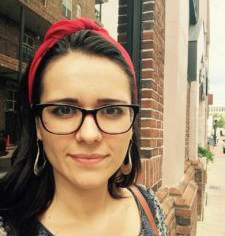 Monise Busquets is a communicator and doctoral student in Environmental Sciences at Federal University of Tocantins – UFT. Her research focuses on the relationship that riverine communities maintain with the water bodies. As an ethno-video maker, she directed a video focusing on the relationship between the Xerente indigenous people with the waters of the Tocantins river, specifically after the construction of the Lajeado hydroelectric dam. Her posts will be related to traditional communities affected by dams in the Amazon.
---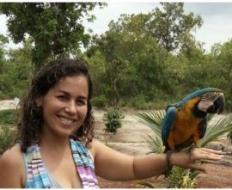 Adila Lima is an administrator and works at the Federal University of Tocantins. She is a Master in Environmental Sciences and Ph.D. student in Environmental Sciences and her research is related to the processes of environmental licensing and social participation in decisions in developmental works in the Amazon. Her posts will be related to the impacts of hydroelectric plants in the Amazon, specifically in the Tocantins River.
---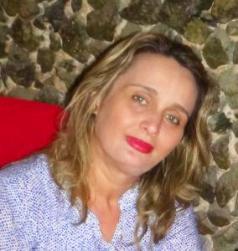 Adriana Francisca de Medeiros is a pedagogue, master in education and doctoral student in the Environment and Regional Development Graduate program of Federal University of Rondônia (UNIR). Her research is focused on indigenous lands affected by hydroelectric dams in the State of Rondônia, Brazilian Amazon. Adriana plans to collaborate on this blog focusing on both indigenous peoples and social-environmental impacts of large infrastructural projects.
---
Resources: