Launching ADN Video-Documentary: Governance of Dammed Rivers in the Colorado and in the Amazon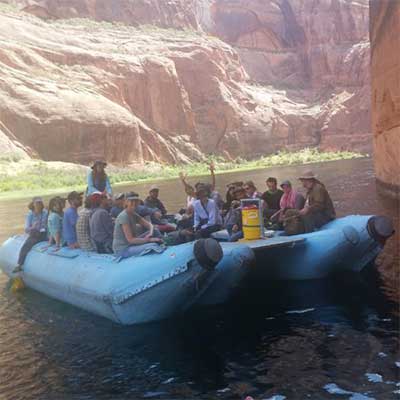 Image: ADN/RBA group during a field boat trip in the Colorado river.
December 1, 2017
Exploring the Colorado River Glen Canyon Dam Adaptive Management Program is a short bilingual (Portuguese/English) video-documentary produced as part of a NSF / TCD / RCN grant.
In the video, indigenous leaders, researchers, government officials and managers share their experiences and perspectives on hydroelectric dam development in the Colorado River in the US and in Amazonian rivers in South America.
You can access the video and a short blog with main messages and lessons learned from the Glen Canyon Dam Adaptive Management Program in the ADN website: http://amazondamsnetwork.org/managing-dammed-rivers-water-governance-and-adaptive-management-in-the-colorado-basin/