Maja Jeranko Returns to Quito, Ecuador to Continue Work on Gender Based Violence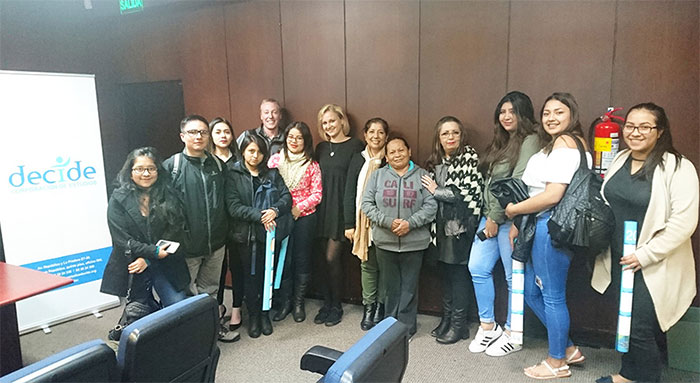 June 19, 2017
Center for Latin American Studies alumna, Maja Jeranko, returned to Ecuador where she previously conducted field research for her thesis at the nongovernmental organization (NGO) Centro Ecuatoriano para la Promoción y Acción de la Mujer (CEPAM). Founded in 1983 in Quito, CEPAM was one of the first centers that prioritized gender and violence-related issues, promoting empowerment and rights of Ecuadorian people. In addition to legal, social and psychological services for people experiencing gender-based violence (GBV), the CEPAM team also organizes workshops, training and other activities aimed at women and adolescents in economically disadvantaged regions of Ecuador.
After graduating from the MALAS program in spring 2017, Maja spent several weeks in different Ecuadorian provinces, sharing her findings with people engaged in GBV-related topics. Her presentations were focused on the analysis of the sociocultural, economic and legal circumstances regarding women's decision to report GBV or not, and the ways in which specialized institutions can work with them before, during and after the process.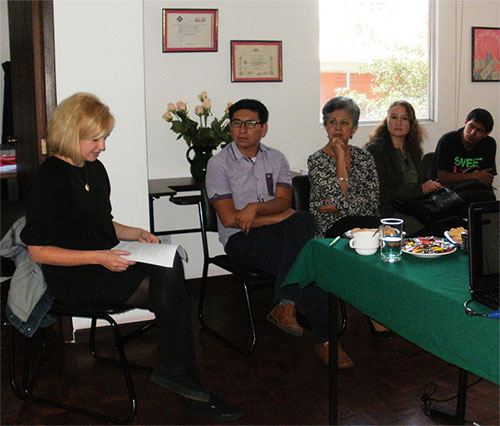 In addition to presenting her work at CEPAM headquarters and at a workshop for women farmers in a coastal village of San Gregorio, Maja also gave a talk at the Pontificia Universidad Católica's School of Law in Quito. This event was organized with the support of a Quito-based NGO Corporación de Estudios DECIDE, that promotes human rights, gender equity and public policy through participatory processes across the country.
Both events attracted workers from different organizations, the Ministry of Justice, as well as professors, students and those experiencing GBV – thus opening space for sharing experiences and generating ideas for more inclusive and integrated services for Ecuadorian people.
As a doctoral student of Anthropology at the University of North Carolina at Chapel Hill, Maja will continue collaborating with the local organizations in Ecuador, focusing her work on the Muisne canton that is still overcoming the consequences of the April 2016 earthquake. This region is recognized for shrimp farming, fishing and a rich Afro-Ecuadorian culture based on oral and music traditions specific to the coastal communities of the province of Esmeraldas.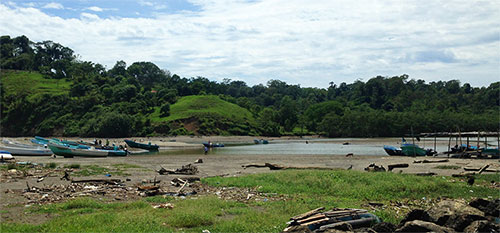 If you have questions regarding Maja's research, you can contact her at maja.jeranko@gmail.com.