UF held its first Afro-Latinx panel about navigating the world while being black and Latino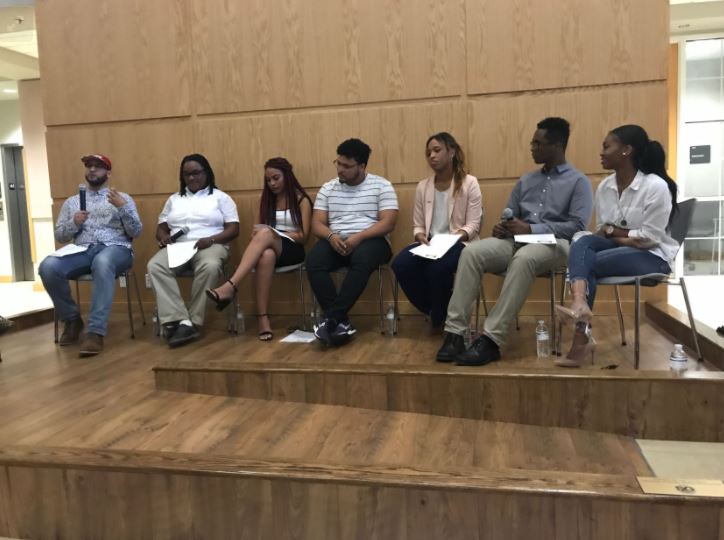 Image: Vivian Nguyen / Alligator
March 22, 2018
The event took place Tuesday night in Pugh Hall Ocora, and brought together a panel of five students and two faculty members. The panel theme touched on issues such as identity, representation, and racism. Dr. Tanya Saunders, faculty member at the Center for Latin American Studies, participated in the panel discussion.
The event was co-sponsored by the UF Center for Latin American Studies, the Hispanic-Latino Affairs, the Samuel Proctor Oral History Program, the College of Liberal Arts & Sciences, Latino Hispanic Organization of Graduate Students, MCDA, She's the First, Black Affairs, and Hispanic Student Association.
An article spotlighting the event was published in The Independent Florida Alligator. Read the article here!